WELCOME TO THE CHILDREN'S MINISTIRES!
CHILDREN'S SUNDAY SCHOOL

Sunday Mornings, 9:45 AM
Nursery 0-3—Room 106
3 & 4 Year Olds—Room 110
Kindergarten - 3rd Grade—Basement
4th & 5th Grade—Room 206
*all classes meet in the Education
Building
KATY FIRST KIDS

Fellowship Hall
A learning experience for young children
Age 3 to 5th Grade during the 11 AM worship service.
KFK's begins right after the Children's Message during service.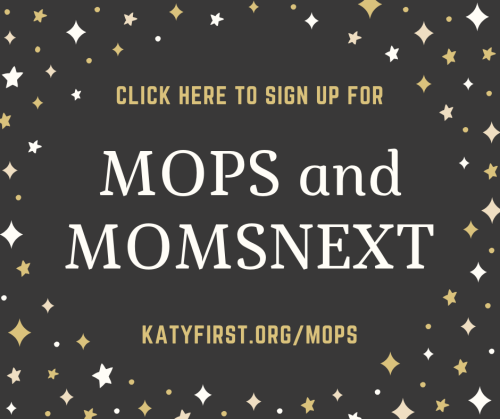 Musical Monday Funday is every Monday after school!

For more information about Children's Ministry activites or to become a volunteer, please contact April Vaden:
SAFETY
All teachers are required to submit to a thorough background check. In addition all teacher helpers must attend training. We are a Safe Sanctuary church.