First time at church since you graduated high school? First time at church...ever? Just moved to town? Looking for a place to belong?

Whether you grew up in the church, found us on Google, or you just stumbled through the doors on Sunday morning it can be hard to find a place to belong. We know and have lived that struggle and we want to invite you to be a part of the Young Adult Ministry!

The Young Adult Ministry AT FUMC-Katy is committed to helping singles and couples ages 22-35 find faithful community! We go to soccer games, concerts, movies, restaurants, and more to enjoy fellowship and fun with one another. We also have Bible studies and small groups to help us grow in faith.

Visit us on Facebook!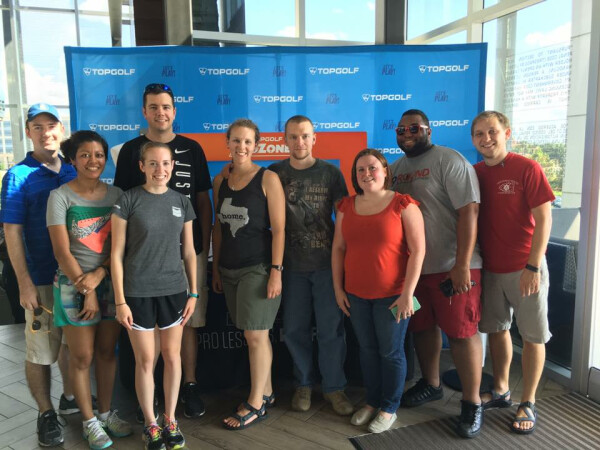 Community Groups:
Community Groups meet throughout the year in homes. Check out our Community Group page for more information.
Sunday School:
Any Sunday school class will be excited to have you join them! But these are a couple that already have some young adults in them and the conversation is geared towards things relating to live in your 20's and 30's.
The Open Table: Couples and Singles for 20 and 30 somethings. A discussion study for young adults that offers open conversation about life's greatest questions, infused with humor and honesty. Located in the Family Life Center in Room 2004 (2nd Floor).

Seekers: Young Married Couples. A Bible-based class with a strong emphasis on learning history, scripture and how the Old and New Testament are inter-related. The main focus is how to apply God's Word to everyday life. Located in the Family Life Center in Room 2003 (2nd Floor)
Contact Leslie Wright for more information: